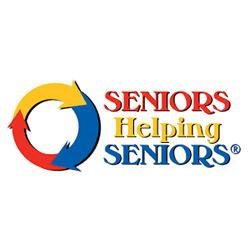 Seniors Helping Seniors-Bucks County
In-Home Caregivers
Doylestown, PA
Full time, Part time, Per diem
Now Hiring In-Home Caregivers for the Central and Lower Bucks County, PA area.
Looking for meaningful part-time work? Have you taken care of a family member in the past and are looking to work part-time? Seniors Helping Seniors® may be the right type of part time job for you!
Seniors Helping Seniors® match retired, active seniors with seniors who need help in order to remain living independently. We're currently seeking In-Home Senior Caregivers in the Central and Lower Bucks County, PA area. We will match you with Seniors that live close to you so you don't have unnecessary commute. Compensation ranges from $12 - $17 / hour (overnight shift differentials, experience / licensing, level of care provided) and you will be eligible for work related mileage reimbursement.
As a Seniors Helping Seniors caregiver, you will provide either homemaking services such as meal preparation, companionship, transportation, laundry and light housekeeping and may choose to provide more hands-on personal care involving assisting with dressing, showering/bathing, eating, mobility, etc. You as a Caregiver may decide the level of care you are comfortable offering others.
We offer flexible hours – you choose your schedule. Whether you want to work 4 hours a week or 40 hours, we are here to support your retired life by giving you an opportunity to help other seniors while earning income and maintaining your lifestyle and hobbies.
Qualifications
No previous experience in this type of work is required, however, if you are interested in providing personal care or working overnight shifts, that added benefit will be reflected in compensation.
We look for individuals who demonstrate patience, good listening skills and an understanding of the aging process. Seniors relate best to other seniors, priority hiring is given to those 50+ in age. We value an ability and willingness to work harmoniously with staff, clients and the client's family members. 
Candidates must have a car and valid driver's license.
Candidates must be legal to work in the US and living in proximity to the areas we are serving. If you move between residences for the seasons let us know! We can introduce you to the Seniors Helping Seniors in your seasonal residence across the US!
 We service the Central and Lower Bucks County area and have immediate openings so don't wait, click Apply and send us your contact information.
Resumes are not required, but if you would like to provide your work background please feel free to do so.
About Us:
Seniors Helping Seniors - Bucks County is a non-medical home care agency providing support to Seniors, allowing them to remain living safely and independently in their homes. We are an award-winning agency (Home care Pulse Leadership Excellence) that values both our caregivers and clients. We provide employment close to home and work diligently to find the right clients for the right caregivers ensuring both parties enjoy their time together, while working close to home. 
pc0kspqdverv
315084282